Hospitality Apartments is an independent, all volunteer, nonprofit, tax-exempt public foundation (501(c) (3)).
We are supported by foundations, individuals, corporations, and more than 20 local churches representing nine denominations.
The Beginnings
In 1968, members of the Bering Drive Church of Christ in Houston, Texas established the Human Resources Development Foundation (HRDF).
Since the beginning, HRDF recognized the need to provide housing assistance to patients from out of town who needed to stay in the Houston area for long-term out-patient care from hospitals in the Texas Medical Center. To meet that need, the Foundation rented a small "army barracks" which was converted into four small apartments. These were the very first Hospitality Apartments.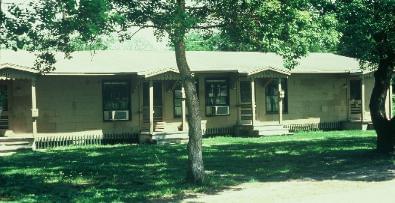 Expansion
In 1983, Hospitality Apartments began to expand, and by 1995 had become a $2 million dollar, 42-unit, modern, four-building apartment complex located half a mile south of the Texas Medical Center. This was the second Hospitality Apartments.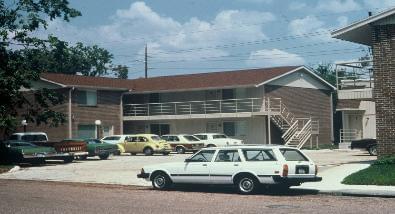 Relocation and Modernizing
After 39 years of effective service in the same place a half mile south of the Texas Medical Center, Hospitality Apartments was relocated. MD Anderson Cancer Center wanted to build a new four-lane extension of Bertner Avenue South that would connect its hospital buildings to a new medical research park just south of Old Spanish Trail. The new road passes directly through the middle of the old property.
MD Anderson swapped adjacent land it owned outside the roadway for HRDF property and paid HRDF $1.59 million, the appraised value of the four-building complex. HRDF then raised another $2.5 million from private sources to cover the construction of a new, expanded, more ADA-compliant, environmentally friendly apartment complex of 46 units on the new site, which is adjacent to the old site.